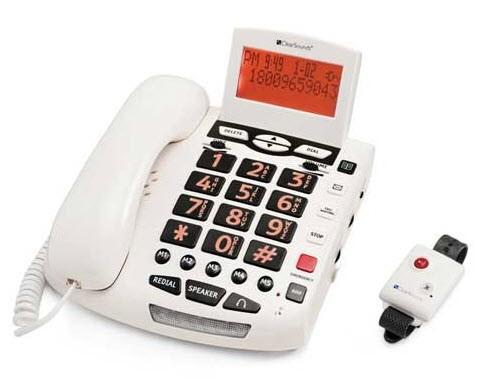 Emergency alert systems without monthly fees are not novelties anymore and can be found multiple places on the Internet.  I love choices as much as the next gal, but when there are so many alert systems available, it is hard to keep the features straight and figure out the best choice for our clients.  So guess what time it is? Feature Comparison Matrix time!!
I chose 6 different emergency alerting devices with no monthly fees that we have worked with here at IPAT and compared their features with a matrix.
We have several of these in our IPAT Home First Demonstration Centers.  Please contact us at 1-800-895-4728 or ipatinfo@ndipat.org to set up a time for a demonstration.