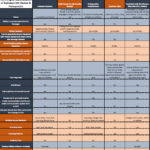 Before there were iPads and iPods to use with apps for communication, there were (and still are) companies who made dedicated communication devices with similar software interfaces and touch screens albeit heavier and bulkier.  Many of these companies have joined the "App Race" since the birth of the most common (in my opinion) AAC App, Proloquo2Go, in 2009. Can you believe it has only been four years!
At IPAT, one of my jobs is to provide information on AAC devices and apps, and I was having a hard time keeping track of prices, platforms, and features and how they compare to each other and Proloquo2Go.  So I decided to create a comparison matrix for myself and others to ferret out the information to help make better AAC choices.  All info was obtained from the manufacturers websites and interaction with the apps here in my office.
If you have additional questions on these apps, please feel free to give me a call.  We also have iPads with all of these apps to rent for ND residents, so you can try before you buy. Not from ND? Check out your state's AT program to see if they have an iPad/app rental program. Happy comparing!