Every day I look in my closet and decide what to wear.  Should I dress up a little or go for a more casual look?  Should I wear some ND Assistive clothing to promote the organization?  It seems like such a simple thing; deciding on clothing.  For people with disabilities the choices can be limiting, but they shouldn't have to be; and I am glad to promote the companies who are doing something about this.  Many companies currently have become aware of the problem and have stepped up their game.  Mindy Scheier, the founder of the Runway of Dreams Foundation, gave a TED TALK a year ago about this topic. 
So what is adaptive clothing?  Adaptive clothing is designed for anyone who has problems dressing or has certain sensitivities.  In the past, the focus has been on those in wheelchairs but has now included those who have autism, those who are mobility impaired, or anyone who has difficulty with buttons, snaps, or confining clothes and shoes. 
Some of the features of adaptive clothes include:
·       Use of hook and loop (Velcro) or magnets instead of buttons or zippers.
·       Zippers with pull tabs that are easier to grasp.
·       Pants with side openings
·       Shoes with zippers or stretchy material to slide on the foot instead of shoelaces
·       No tags, supersoft garments for individuals with sensitivities.
·       Zip-on sleeves or side openings in shirts
·       Flaps in shirts to access feeding tubes
·       Adjustability using elastic and hemming systems
Here are a few companies who have many options for adaptive clothing.
TARGET – Cat and Jack Adaptive clothing line has many options for kids who have disabilities and frustrations with regular clothes.  There are also a few items for women.  Here is an article on the clothes.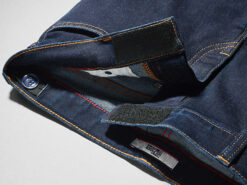 TOMMY HILFIGER – This company has really thought of many options for adaptive clothes.  Some of the adaptations are: wider openings and adjustable hems for pants and sleeved shirts, jackets with zippers with magnets to connect the base of the zipper, hook and loop (Velcro) closures for pants, magnetic and hook and loop fasteners at the shoulders on necklines of shirts, back openings on shirts for seated wear and pants with a higher back for seated wear.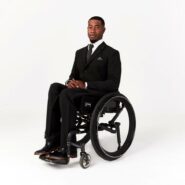 IZ ADAPTIVE – The focus on the adapted clothes from IZ Adaptive is on adults with physical disabilities especially those who use wheelchairs.  The clothes look beautiful and many are cut specifically to prevent bunching when seated.  They even have full suits for men.  Some of the adaptations include pants with high backs, stretch fabric, pull tabs on pants, elastic waists, magnetic closures for the backs of coats and shirts, and hook and bar closures and zipper pulls for men's pants.
ZAPPOS: Zappos doesn't only make adaptive shoes; they also provide people with many adaptive clothes options.   Categories of clothing – post surgical wear, treatment wear, diabetic shows, sensory friendly clothing, compression wear, slip on shoes, adaptive jeans, etc.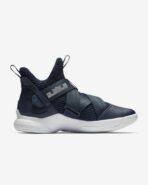 NIKE FLYEASE SHOES: Nike has developed running shoes that look like a regular running shoe except that it uses a lace-free system with a zipper to enclose the foot in the shoe.   They also have a wider version of the shoe for those wearing braces or ankle foot orthotics.   There are several colors and styles available for all ages. 
SPECIAL KIDS COMPANY:  This company sells adaptive clothes for children. Their line of clothing consists of sensory clothing, socks, specialized body suits, bibs, vests, and incontinence swimwear.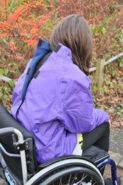 ABLE 2 WEAR:  Most of the clothes from this company is clothing for those who use a wheelchair.  There are dropfront trousers, capes, shoes, etc.  They also have a few items such as elasticized pants for people who have problems with zippers, buttons or hook fastenings.  
EASY ACCESS CLOTHING:  The goal of Easy Access Clothing is to design clothes to assist the individual in maintaining their independence and dignity while maintaining style.  The adaptive clothing from Easy Access Clothing takes into account all kinds of needs of the user.  They hope to make clothing which allows for ease of dressing and discreet access for personal care. 
ADAPTATIONS BY ADRIAN: There are many styles of adaptive clothing on this website but what impressed me the most were the custom sewn pants.  Adaptations by Adrian offers custom sewn pants for people in wheelchairs.  There is even a video on how to take your measurements.  
These are just a few of the companies who carry adaptive clothing.  If you are looking for more options, just search "adaptive clothing" on the net and you'll be apt to find what you need.  I was pleasantly surprised at the many options for adaptive clothing.  I feel as if the clothing market is trying to understand that there are people who cannot wear the standard clothing for an "average" person.  I think what they have come to realize is that there is no "average" person.  We come in all shapes and sizes and needs.  Just become someone has different needs in clothing options does not mean that they don't want to be stylish.  Our clothing is a reflection of our personality, and everyone should have choices to match the mood of the day with the type of clothing to wear.