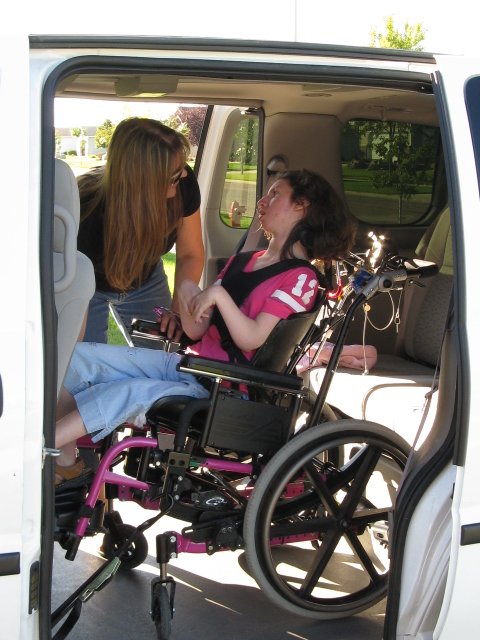 Have you been trying to find funding for assistive technology such as a roll-in shower, a stair lift, or a modified van? Have you tried to apply for a financial loan in the past and been turned down?  IPAT's new Assistive Technology Financial Loan (ATFL) program just might be what you've been looking for!
The ATFL provides;
Loan amounts from $500-$50,000,
Low interest rates, typically at 2% above money market rates,
Flexible Repayment Terms,
Individual consideration if there is a history of poor credit,
Loan counseling, and
Aid in loan paperwork completion.
Qualifications include:
The eligible applicant must be a person with a disability, their family member, or an approved representative;
The applicant must demonstrate the ability to repay the loan; and
The end-user of the AT loan must be a North Dakota resident.
Below are examples of potential applicants for the ATFL:
Example #1: Mr. Doe is an individual who was in a car accident several years ago. He has poor credit due to a history of major medical bills and inability to work, which resulted in a bankruptcy two years ago. He needs a new modified van, but cannot get a traditional bank loan. He can afford the monthly payment, as he now has a good paying job.
Example #2: Ms. Jones is an individual with Multiple Sclerosis, who does not work, but would like to get a computer with voice recognition software and a wheelchair mount. Her only source of revenue is Social Security Disability Income. Although she does not qualify for a traditional bank loan, she can afford a monthly payment.
Find out more about this program and how it might help you, by calling 1-800-895-4728 or going to our website. For those living elsewhere in the US, check out your state's AT alternative financial loan program.