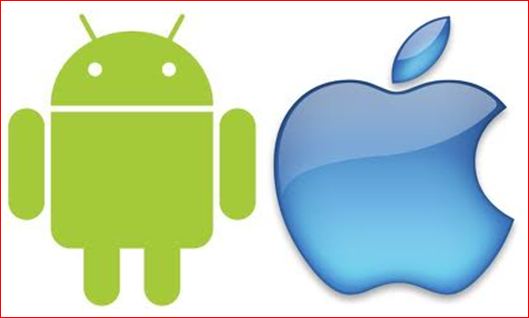 With the introduction of smartphones and tablets into the field of assistive technology (AT) there has been a quiet war being waged; which operating system is the best to use for AT?
Apple iOS has been dominant in the field of AT for its variety of uses. From communication  (Proloqou2Go , Assistive Chat) and vision (Vision Assist , Digit-Eyes ) to organization (Evernote , reQall ) and hearing (soundAMP R , ClearCaptions) the app choice is large. The passion of app developers and the simplicity of product design make Apple products a solid choice.
The Android operating system has its advantages too. The ability to use widgets  allows brain injury victims to use a device with greater ease. The choice to use an alternative keyboard ( TouchPal , Swift key 3 ) can increase productivity and reduce the occurrence of repetitive stress injuries. The option to use USB devices like Tracker Pro makes the future of computer access with Android bright. The flexibility and openness of the Android operating system make a compelling case for AT use.
The question of Apple or Android for an AT solution is not an easy one, but just like any piece of AT, the end user is the one that it needs to work for. We want to know what works for you. Share your experiences with an Apple or Android device as a piece of assistive technology.