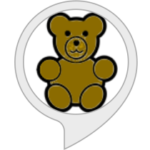 For those of you with an Amazon Echo, Google Home, or Microsoft Cortana device, there is a new application that can help you in time of need.
The application is called Ask My Buddy.  It is an alert system using only your voice.  It can be used to contact your close friends or family members when you need help.  It is not a substitute for 911; it will not patch you to an emergency operator, but it can alert family members or friends in a circumstance when you are unable to get to your phone.
There are only two quick steps to the process which can be found at http://askmybuddy.net/quick_start.php.  Once you've registered email addresses or cell phone numbers of your Personal Alert Network, you are ready to go.
Once I registered, I tried this out in my home and told my Echo, "Alexa, ask my buddy to alert everybody."  I have my husband's cell phone registered for texts, and it sent him a text that I needed help and to check on me.
Best parts of Ask My Buddy
Is a free service if you use under 10 contacts per month
Easy to set up
Can be used for anyone in the household as long as they are close enough for the device to hear their voice
Can alert one of your contacts or all of your contacts easily
Could be a lifesaver for anyone who is not able to get to their phone and needs help
Helpful notes
It will send a text, voice telephone call, or email to your family but won't connect you with them
Make sure you let your contacts know you've added them and what to expect when they get the message
This might take practice for someone with memory problems to make sure they know the "Ask My Buddy to Alert" phrase
All in all, Ask My Buddy is useful for anyone who uses an Amazon Echo, Google Home, or a Microsoft Cortana device.  You never know when you may need assistance and the phone is just too far away.