Do you find everyday tasks becoming increasingly more difficult due to arthritis?
If so, here are a few examples of Assistive Technology (AT) that may ease the pain of arthritis and make everyday living a bit easier.
Kitchen AT
Black & Decker Lids Off Jar Opener
Dressing AT
Bathroom AT
Office AT
Recreation/Leisure AT
Computer AT
Around the House AT
Getting Around AT
Vehicle AT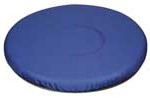 Contact IPAT if you would like to explore AT for Arthritis!