IPAT has several contracted services. Due to our organizational structure and staff expertise, state and private entities contract with us to deliver assistive technology (AT) related services.
Below is key information about three contracted services IPAT administers.
The Telecommunication Equipment Distribution Service (TEDS) and iCanConnect are two telecommunication programs that provide equipment to individuals who have difficulty using a standard telephone or cell phone because of a disability. See the comparison chart below to understand the two program's requirements, highlighting their similarities and differences. (The phone symbol represents the program has that requirement.)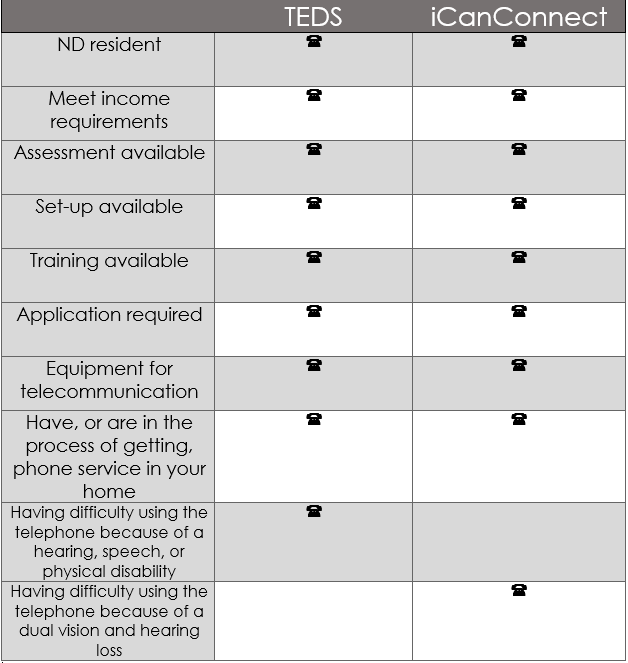 The Assistive Safety Devices Distribution Service (ASDDS) aids those in ND age 60 or older by providing AT to keep them safe and in their homes. See the chart below to understand the basics of ASDDS.

If you have any questions about IPAT's contracted services, feel free to contact us at 800.365.4728.