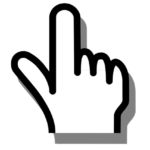 If you're having trouble viewing your mouse pointer on your computer screen, there are some easy steps you can take to save the strain on your eyes:
Enlarge your pointer
Make it easier to follow
Give it some contrast or color
If you're using Windows 7 you can make these changes by:
Clicking the Start button > then clicking Control Panel > then clicking Mouse.
Once you're at the Mouse Properties menu bar you can make choices under Pointers and Pointer Options.
Clicking the Pointers tab will get you to the Scheme drop-down list where you can select a new look to your mouse (large or extra-large; black or inverted; for example.) Once you've made your choice, check the Allow themes to change mouse pointers box and then click OK to confirm your change. Changing a specific type of pointer can be done by going to Customize, clicking the particular pointer you wish to change, clicking Browse, selecting the pointer you want and clicking Open. Once again, finish your choice by checking the Allow themes to change mouse pointers box and clicking OK. 
4. Clicking the Pointer Options tab will get you to selections you can make to adjust the Motion of your pointer from slow to fast speed; and, the Visibility (long or short "trails") of your pointer. Make your selection(s) and complete by clicking OK.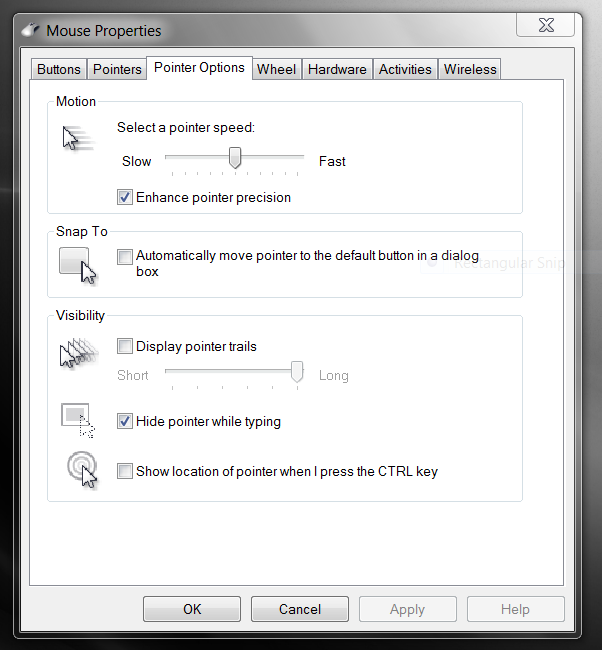 Want to get creative with
c

o

l

o

r
or characters? Add-in options to customize your pointer (cursor) are available –
RealWorld Graphic's Cursor Editor
may be worth a look!


____________________________________________________________________________________