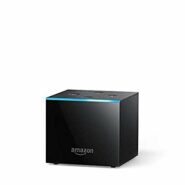 I don't make it a secret that I love Amazon's Echo products.  I even bought an Amazon Fire TV Cube early on to see if I could get it to control my TV with just my voice.  While I could control the television itself with voice; it would not work with my cable company, Midcontinent Communications (MIDCO).  I did not read the fine print on the Fire TV Cube which stated, "Cable or satellite boxes from DIRECTV/AT&T U-verse, DISH, Comcast, Spectrum, Verizon, Cox, and Frontier support this functionality."
So, I could use my voice with the Fire TV Cube to stream media through the internet and perform basic TV operations; but I was frustrated because I couldn't change the channel by voice or do any of the options I have with cable by voice.
But, now MIDCO (my cable company) came out with a new remote (newer TiVo Experience) with a microphone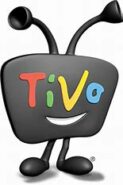 button on the remote that will allow the user to control the cable, streaming, and TV by voice.  It will also allow the user to connect the remote with Echo so that the user wouldn't even need to use the button.  Basically, anything that the new TiVo remote can do with the newest MIDCO cable box can be done by voice.
ONE CATCH – in order to get the new remote, you must have both internet and cable with Midcontinent Communications.  It cost me $50 to get a technician to come to my home to change out the boxes, but he told me that my monthly cable bill will not be charged more for the newer box.
Voice functionality is only available with the newer TiVo Experience.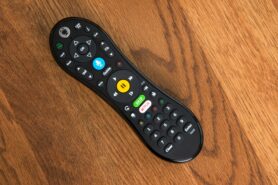 DIRECTIONS FOR CONNECTING THE NEW REMOTE WITH AMAZON ECHO:
Easy Directions are at this link or described below.
Press the TiVo button on your remote to go to the Home screen.
Select Apps and then the Alexa app.
On the pairing screen, note the activation code and the name of your TiVo device(s). (You'll need these during setup.) If you have more than one TiVo device, do this on each device and note the activation code and name. Make sure each device has a unique, easily recognizable name or you may not be able to complete the setup. You can change the name of the box by selecting Update TiVo box name on the pairing screen.
Open the Amazon Alexa app on your mobile device.
In the menu, select Skills & Games. Enter TiVo in the search box.  Choose TiVo from the list, and follow the on-screen instructions to pair your main TiVo device. If you have more than one TiVo device, select Manage and Link Devices in the TiVo skill. Then choose Link another device, and follow the on-screen instructions.
SAMPLE COMMANDS:
Here are some of the easy commands you can give Alexa. You may need to add "on TiVo" to any command if there has been no activity on your TiVo device for more than 60 minutes.
Say "Alexa, pause" to pause playback.
Say "Alexa, play" to resume watching.
Say "Alexa, fast forward." To fast forward at higher speeds (up to three times faster), say "Alexa fast forward again."
Say "Alexa, previous" to jump back eight seconds (similar to pressing the Instant Replay button).
Say "Alexa, change the channel to [number]."
Say "Alexa, change channel to [network name]" (such as CBS or ESPN).
Say "Alexa, go to Guide" opens the TiVo program guide.
Say "Alexa, go to Home" opens the TiVo Home screen.
Say "Alexa, go to settings" opens the TiVo settings screen.
Say "Alexa, launch [app name]" opens a streaming video app. Available apps currently include Prime Video, Netflix, HBO GO® and YouTube.2
ROKU
If you have a Roku TV or Roku Streaming Player, you can also connect it with Amazon's Echo and use your voice to control the TV or player.  Go to this website for directions.