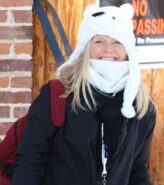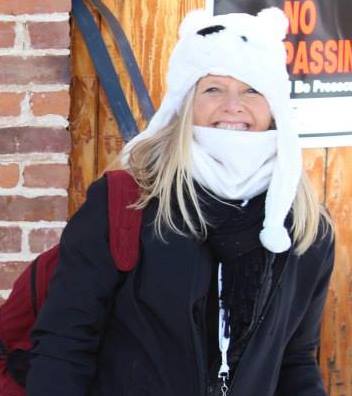 Are you worried about falling on an icy sidewalk during the winter, but you don't want to become a prisoner in your own home? If you are unable to take a long vacation to Arizona in the winter months and want to get out to do the things you love, I have a few suggestions to help make the journey safe.
Suggestions and devices for icy conditions
Some advice for Winter Walking
Check the weather forecast before going out.
Dress in layers when leaving your home. Remember also to wear a scarf, hat, and mittens or gloves.
Wear bright colors or reflective gear when walking. During the winter in North Dakota, it is dark most of the time and wearing black or white may not be the best option to be seen by a motorist.
Move slowly, paying careful attention to particularly icy spots. Make sure your center of gravity is over your support leg.
Keep your hands out of your pockets when walking and don't carry bulky or heavy items.
Bring a flashlight to light your way during dusk or dark.
If you don't carry a cell phone or alert system for emergencies, consider carrying an inexpensive alarm keychain where you can pull a pin and a very loud alarm will sound. This will bring help as long as you live near people who will hear it.
Devices to help you stay safe outside
Lights for a wheelchair or scooter
Monster Light Kit for scooters or power chairs

Cost is $113.95
2 light strips and 4 light pods with LED lights
Use with remote controls
Works with battery pack
Cane tips for icy sidewalks or streets
Ergocap X-Treme Terrain Tip

Cost is $35.99
Designed by an orthopedic surgeon to provide stability and traction
Removable for canes for crutches

Vive Cane Tip

Cost is $11.99
Ideal for slippery winter conditions
Attaches easily to canes, crutches, or walkers with a diameter of 2 inches to 3.75 inches
Tip with prongs can flip up while indoors
Ice melt
Ice melt can be scattered on your driveway or walk to melt the ice to help prevent falls. Ice melt often comes in very large bags or buckets but can be also purchased in smaller sizes. While ice melt varies, most options will melt ice down to -15 degree. You can purchase ice melt in grocery stores, hardware stores, Walmart, Target, etc.
Ice Melt Mats
Ice melting mats for walkways/sidewalks can be plugged into an outlet and melt 1-2 inches of snow an hour. Most of the mats cost over $100, and you will want to research which mat will cover the area you are having ice or snow problems.
Ice Cleats for shoes
Crampon Ice Cleats

Cost is $25.90
Ideal to slip over shoes or boots
Easy to put on and take off
Helps to avoid slipping on even very slippery terrain

Honyao Ice Grip Traction Cleats

Cost is $17.88
Easy to slip on
Comes in several size options
You don't have to feel trapped inside during October through April in North Dakota. Just take a few precautions, get out of the house, and enjoy the winter wonderland.