The North Dakota Telecommunications Equipment Distribution Service (TEDS) is designed to provide free specialized telephones and accessories to ND residents with severe hearing, vision, speech, cognitive or physical disabilities who have difficulty using standard telephones and who qualify financially.
Communication on the phone is an essential tool for daily routine activities. For persons who may have a severe hearing loss, speech disabled, physical disability, vision loss, or cognitive/learning disability, standard phones purchased from Target, Walmart, etc. can create barriers and challenges for these individuals.
The TEDS program can help these individuals obtain special telephone equipment at no cost that include:
• Amplified Phones
• Captioned Phones
• Cellular Devices
• TTY Phones
• Mobility Phones
• Big Button Phones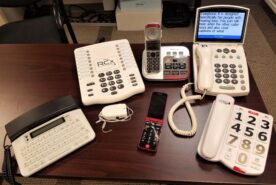 Besides the wide variety of specialized phone options that are available, accessories for these phones are also available through the TEDS program. Phone accessories can play an important role for an individual and help make conversations more enjoyable again.
Phone Accessories can include:
• Ring Signalers
There are several types of ring signalers available. There are ring signalers that can provide bright strobe flashes each time the phone rings to provide visual cueing of an incoming call. There are also ring signalers that are amplified and provide extra loud ring volume up to 95dB. Then there are those ring signalers that will provide both the loud alarm and flashing strobe light.
• Portable Phone Amplifiers
These are portable and connect to virtually any home or business phone to add amplification.
• Cell Phone Amplifier
The HearAll Cell Phone amplifier allows this handset to be paired by Bluetooth to a cell phone to amplify your cell calls up to 40dB of amplification. Even most new flip phone models have Bluetooth available to use.
• Cell Phone Call Alerts
If you are missing your smartphone calls because you are not hearing the cell ring, there are several options to be alerted. There are smartphone alert watches that can provide a powerful vibration on your wrist that will alert you to calls, texts, social media alerts and a phone alarm clock. A smaller device called the Ditto Cell Phone Alert can be tucked into a pocket or clipped onto the clothing to vibrate upon cell phone call, text or alert. There are also cell phone cradles that will provide flashing patterns and ring tones to let you know if an inbound call or text message is happening.
• Headsets
There are a variety of wired and wireless options for both analog and cellular phones available to allow for a handsfree conversation or amplification.
• Voice Amplifiers
For those who whisper or have a soft voice, voice amplifiers can be added to telephones to increase the dB level of the user's voice. Some phones already have the outgoing speech amplification feature built in to them.
• Amplified Answering Machine
Amplified answering machines allow the user to listen to messages with up to a 40dB amplification, change the tone of the message, and have the ability to control the speed of the message being played.
• Device Mounting Systems
Mounting systems are essential tools for some individuals with limited mobility to have access to their smart phone and switches.
• Switch Interfaces and Switches
Switch interface provides a wire connection or by Bluetooth to a smart phone for an individual to control with the use of switches.
• Voice Dialers
Voice activated dialers can turn any landline telephone into a voice activated telephone. They can aid people who are visually impaired and those with limited mobility to dial a phone by voice. Voice dialing is already a built-in feature with smartphones and some flip phones. Also, the Echo Connect connects to your home phone and turns your compatible Alexa-enabled device to call any phone number using just your voice.
• Photo Dialers
There a couple of memory dialers that can connect to an existing telephone that can speed dial a phone number by simply touching a button. These are handy telephone accessories for those with memory loss, low vision or for those who have a difficult time dialing the phone.
The Big Button Photo Dialer uses pictures to identify 12 frequently call numbers. A person can just pick up the phone and press the image of the person they want to call. Another type of Photo Dialer is the FotoDialer. This photo dialer is a cross between a photo album and a speed dialer. It allows the user to flip through the photo album and touch the button next to their photograph on the page.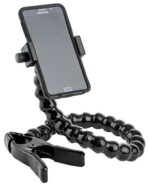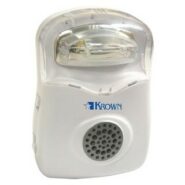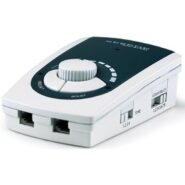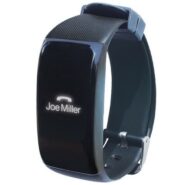 Individuals who are experiencing difficulty using their current telephone equipment are encouraged to apply to receive assistive telephone equipment through ND Assistive's Specialized Telecommunications Equipment Distribution Service Program (TEDS).
For more information or for a TEDS application please visit ND Assistive's website or by calling 800-895-4728.