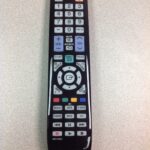 If you have bought or looked at television remote controls in the past five years, you know that the complexity level is rising. The ability of TVs to do more and more and the popularity of universal remotes have made it more difficult to understand. For an individual who is aging, has a cognitive deficiency, or someone with limited hand and finger use, simplifying the remote may be the key for them to be successful. Here's how to do just that.
Things you will need: Remote-control, scissors, tape, file folder, exacto knife or box cutter, pen
First, take the remote control and make a photocopy of it.
Identify the buttons that you wish the user to have access to. Cut out the photocopy of the remote and tape it onto the file folder. Then, using your cutting tool, cut out the buttons to be used.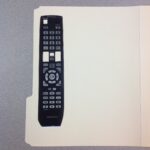 Cut out the file folder. Then take the cut out and label the appropriate Buttons.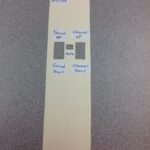 Tape the cut out onto the remote control.
There you have it, a simplified remote control that makes it easier for anyone to use. Have you simplified a remote control or other device to make it easier to use? Share your story.