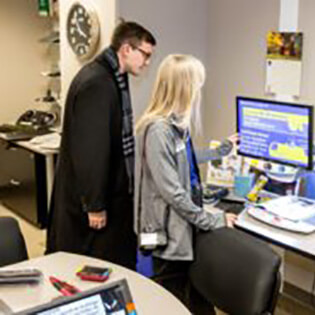 At ND Assistive, we have assistive technology (AT) devices to help lessen the impact of a hearing impairment.
Whether an individual needs a device that makes sounds louder or something that converts sound to a visual or tactile message, we will work to find the equipment that does what is needed. This equipment might include:
Personal amplification devices for home, work, or leisure
Visual and tactile alerting devices that turn sounds into light signals or vibrations to alert for alarms, doorbells, and phones
Telephones that amplify incoming voices or convert incoming speech to written text
Individuals with a Hearing Impairment or Deafness:
Senior Safety Program (Only for ND residents age 60 and older)
iCanConnect: Deaf-Blind Service (Only for those who are both legally deaf and legally blind)
AT device training, setup, assessments, consultations, and evaluations. (Call for more detailed information.)
Subscribe To Our Blog Mailing List!
"*" indicates required fields