Most people we meet at ND Assistive want to age in the home of their choice and avoid a nursing home stay – if at all possible. Of the many calls we receive, wandering or eloping is high on the list of reasons that loved ones with dementia and other disabilities are at risk of nursing home placement.  Even if the person can't physically leave the home on their own, they may have the tendency to get out of bed or a chair unassisted leading to a fall and, at the very least, a hospital stay.
Fortunately, there are many assistive technology devices to help aid caregivers in the prevention of wandering and tracking of individuals for elopement from chair alarms and door alarms to GPS trackers and motion detection devices. Some of these are of the smart home variety and others have been around since "the cloud" was just a thing that blocked the sun.
All of these devices can help aid caregivers in the prevention of wandering and tracking of individuals with Alzheimer's and other forms of dementia, autism, and more.  For this blog, we will address alarms, motion sensors, and camera systems. Below are just a few of the devices available.
SMART MOTION DETECTORS & ALARMS
Do you want your lights to turn on when the person steps out of bed to alert the caregiver they are on the move? There are several ways to set that up using SmartThings, Hue motion sensors, or an inexpensive alternative. Check out this video for how these work together.  A few of the smart motion detectors are below along with some smart alarms.
Monitors motion and other devices with the SmartThings app
Receive alerts from SmartThings if Motion Sensor detects movement
Can automate connected devices and set them to turn on and off your Motion Sensor detects movement
App is available for both iPhone and Android
Requires WiFi
Price- $21.99
Requires a SmartThings Hub $94.87

Monitor doors and windows
Monitor temperature and vibration
Receive alerts from SmartThings if your Multipurpose Sensor detects that doors and windows have been opened or left open
Automate connected devices with SmartThings and set them to turn on or off if your Multipurpose Sensor detects that doors and windows have been opened or left open
Requires WiFi
Price – $19.99
Requires a SmartThings Hub $94.87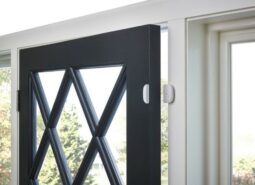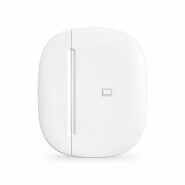 Turns lights on when motion is detected
Control it with the app, your voice, or a physical switch
Can be customized to turn on and off at certain times of day (i.e. from sunset to sunrise or any specific time of day) and when certain conditions are met to send an alert to caregiver's Smartphone
The sensor can be set freely anywhere for an optimal detection area or mounted to a wall
The device is wireless and battery-powered (2-3 year battery life)
Compatible with Amazon Alexa, Apple Home Kit and Google Assistant
Can be paired with other smart home gadgets via the Philips Hue bridge
Requires WiFi
Price – $39.99

Get alerts on your smartphone when doors or windows open or motion is detected
Customize and manage Ring Alarm and Doorbell with the app
The 5 piece kit includes a base station, contact sensor, motion detector, keypad, and range extender
Works with Alexa to arm, disarm, and check the status of your Ring Alarm security system with your voice
Get Smart Alerts sent to your phone if Alexa detects the sound of smoke alarms, carbon monoxide alarms, or glass breaking when you're away
Price – $189.00 for 5-piece kit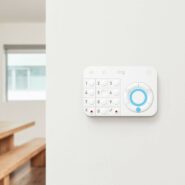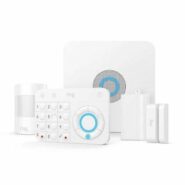 A tiny button sensor is placed on the shirt or garment worn by the patient. The caregiver is alerted via the SafeWander app on their mobile device as soon as the sensor detects the patient getting up.
No wires, cords and the caregiver can be alerted anywhere
The device can detect the difference between tossing and turning in bed, versus actually getting up
Requires an Apple mobile device with iOS 8.0 or newer (iPhone or iPad) or Android mobile device Android 4.3 or newer
Requires strong Wi-Fi in your home
The battery lasts up to 6 months
Price – $199
It is good to note that we just tried this product with an individual who is caring for her spouse with dementia. She suffers from arthritis, so removing the small button sensor from his clothing was very difficult for her. She also had difficulty maneuvering the app on her smartphone.

SMART VIDEO CONNECTION TO YOUR LOVED ONES
When you cannot be with a loved one who has a disability or a parent who is aging, having a video connection with them can be very helpful.  The following devices are just a sample of what is available to get you "smart" connected.
Echo aka "Alexa" has become a popular device in many homes. The versatility of what this "voice-controlled" device can do is extensive from calling contacts in your phone to controlling your smart home devices, lights, thermostats, and security cameras.
Echo is also a wonderful way to check on elderly parents. It can be used to "drop-in" to check on your family member with or without them answering or doing anything. You just say, "Drop in on" and insert the name of the individual's Echo Show device. They can hear and see you and talk back too.
The caregiver can drop in from anywhere by use of their Echo Show or the Amazon app
Both devices must give permission in the app
The Echo Show currently comes in 3 sizes
Price – starts at $85.00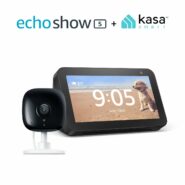 Get notified when Cloud Cam sees activity. Check-in anytime or watch motion clips on the mobile app
See clearly in the dark – Night vision lets you detect what's happening around the clock
Two-way audio to check in with the family
See up to 30 days of video history
Works with Alexa – Just ask Alexa to show your live feed on Amazon Fire TV, Fire Tablet, Echo Show, or Echo Spot.
Get notified when Cloud Cam detects specific sounds: glass breaking, a baby crying, or a smoke/carbon monoxide alarm
Price – $113.99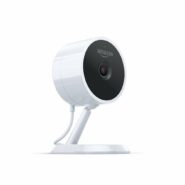 Two-way talk
Mount camera anywhere
Communicate with people(two-way talk) from anywhere with the built-in microphone and speaker
The free app allows you to access the system remotely
Set custom activity zones and notifications to get alerts that matter most to you
Get activity notifications and watch video
Compatible with iOS 9 or above and Android OS 4.4 or above
Compatible with Amazon Alexa
Kasa Cam pairs with Echo Show, so you can use your voice to control it even when your hands are full
Infrared night vision lets you see up to 25' in the dark
Cloud-based service allows you to view and download video captures from the Kasa Cam
Requires dual-band Wi-Fi
Price – $64.99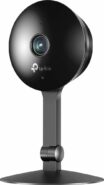 Baby monitors also serve as inexpensive security cameras to monitor wandering individuals.
Monitors movements and has the ability to send notifications to your mobile phone
Built-in microphone and speaker to talk to individual
Two Way Audio, Motion Detection and Cloud Storage Support
Livestream can be accessed via iOS or Android mobile phones
Smart Motion Detection with video and 24/7 recording when the SD card is inserted
Night vision
4X digital zoom
Wide-angle Lens with horizontal &110°vertically rotation range to achieve panoramic viewing
Requires 2.4GHz WiFi or Ethernet cable connection
Priced at $39.99

MOTION SENSORS & ALARMS (not smart)
This bed and chair sensor monitor has been around for years and used in nursing homes or care centers. This system has worked well for one of our clients who is caring for her mother with advanced Alzheimer's.
Wireless and cordless bed and chair sensor pads are easy to use for caregivers
Alarm alerts caregivers when a wandering individual is attempting to get up and/or exit a doorway
Adjustable volume
The battery lasts up to one year
No WiFi required
Price – $169.95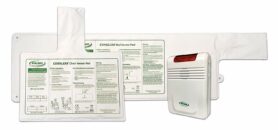 Wireless Monitor and Motion Sensor allows for easy monitoring of loved ones getting out of bed or leaving the room
Can be used in conjunction with the above alarm or used without the bed alarm
Can be used above or by doorways or next to the bed
Monitor has adjustable volume (Hi/Lo/Med)
Monitor is expandable – can handle up to 6 wireless components
No WiFi required
Price – $79.95
How The Door Alarm works:
When a monitored door is opened, the transmitter sends a signal to the receiver/alarm.
Additional receiver/alarms can be purchased and placed in different areas of the house. All of them will sound if any monitored door is opened.
For extra safety, use the door alarm in conjunction with a chain lock on an Exit door. This allows the door to open just far enough to set off the alarm, but not enough to let the person exit.
No WiFi required
Price $49.95

SUMMARY
With the use of assistive technology, caregivers can stay one step ahead of the individual who tends to wander and our homes can become great places to grow up, live, and grow old in.
If you are over the age of 60 and living in North Dakota, ND Assistive's Senior Safety Program may be able to help you obtain the AT needed to keep your loved ones safely in their homes. Much of the equipment listed above may be available to those who qualify. Please contact our office at 1-800-895-4728 or email us at info@ndassistive.org to start the process or you can download the app on our website. This project is supported by funding from the U.S. Department of Health & Human Services, Administration for Community Living, Administration on Aging, and granted through the North Dakota Department of Human Services, Aging Services Division.