North Dakota Assistive is a non-profit organization that strives to bring assistive technology devices and services into the lives of North Dakotans and Minnesotans of all ages who need it. Our goal is to help bridge the gap between ability and disability using assistive technology.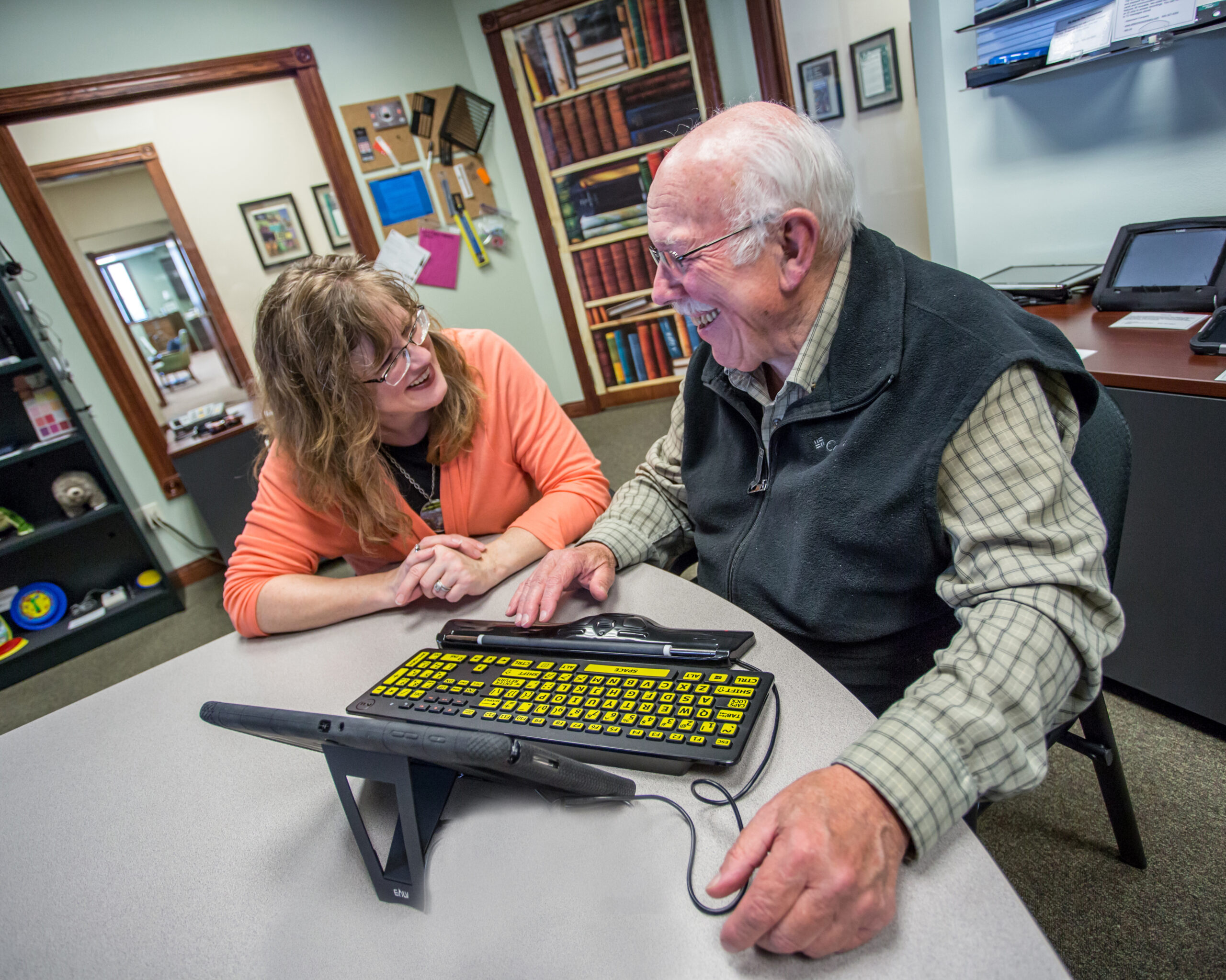 Recently, I visited a friendly, small town in the north east area of North Dakota, to do an exhibit at one of their community events.  A popular topic of discussion was types of magnifiers available for people with low vision. There are so many available options for...
read more
Subscribe to Our Blog Mailing List!
*indicates required field
What Our
Clients Say
About Us
She Found Freedom Through Mobility
"I would like to thank North Dakota Assistive for helping me get my Q-Runner Electric Scooter. I really enjoy driving around back and forth to work. It also gives me my independence to have the freedom to come and go. I use the bus to get back and forth to work in the winter, but I use my scooter all summer long into the fall. It is a two-seater as well, so my husband can ride back there, or I have room to carry my groceries…"
Sheryl Beard, Possibilities Grant Recipient
We Made a Believer Out of Him
"I want you to know, that man is so happy! He can listen to me and watch TV at the same time. Since he's had this, it's probably the first time in the 29 years we've been together, that that has happened. Thank you so much for bringing that to our attention…"
Delbert & Peggy, Short-Term Device Loan Recipients