iCanConnect:
Deaf-Blind Service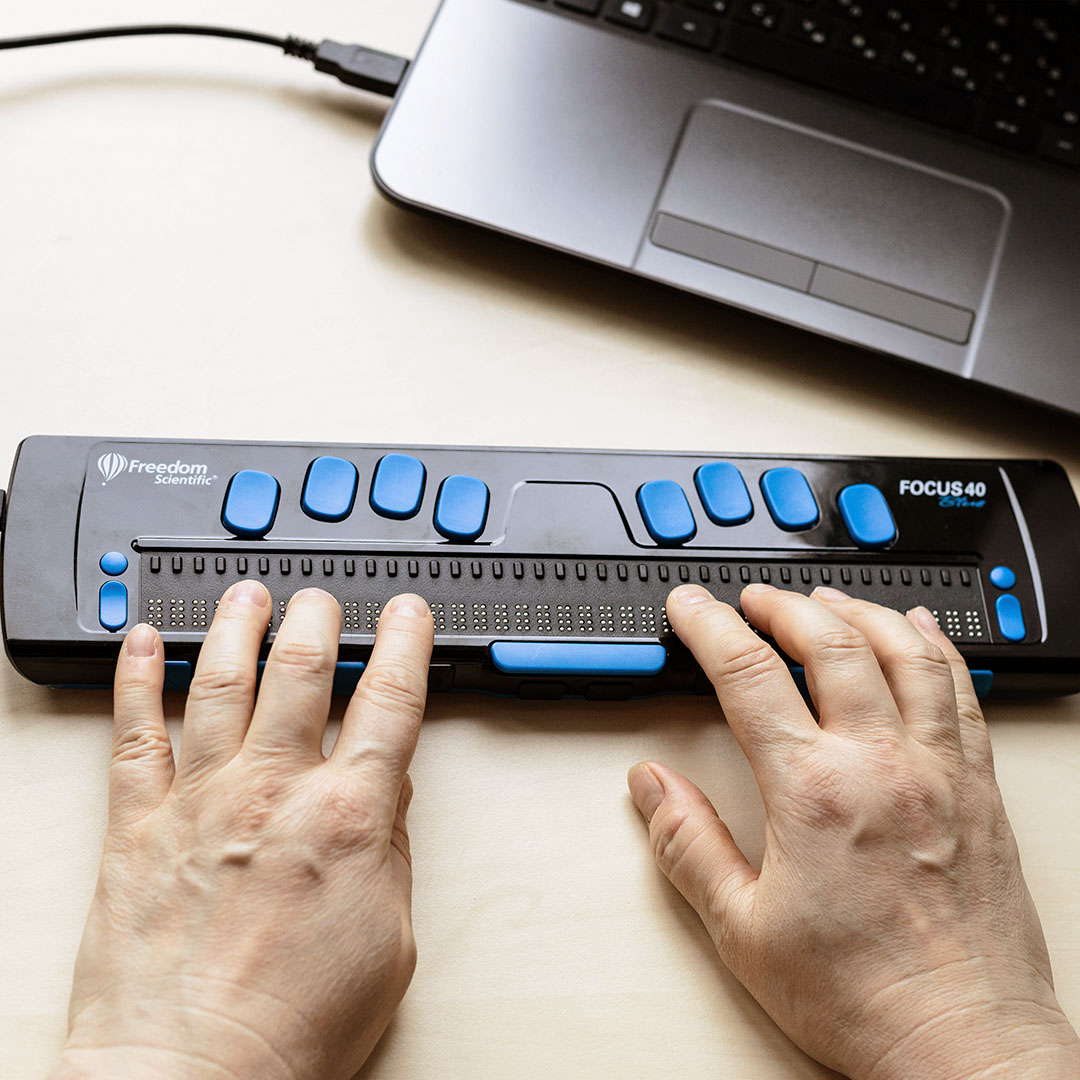 Those with combined hearing and vision loss can feel cut off from their surrounding community.
Through the iCanConnect program, North Dakota Assistive can distribute free communications technology to prevent isolation and provide ways of retaining a connection between individuals with deaf-blindness and their friends and family.
In order to receive technology via this initiative, the individual must have:
A visual acuity of 20/200 or less in the best-corrected eye, or a field loss of 20 degrees or less OR a progressive loss with a prognosis leading to one or both of these conditions
A hearing impairment so severe that most speech cannot be understood without optimum amplification OR a progressive loss with a prognosis leading to this condition
An income that does not exceed 400 percent of the Federal Poverty Guidelines
Affordable Phone and Internet Service
If you are having difficulty paying for your phone or internet service, check out our blog post about two government programs that can help: Affordable WiFi for Low-Income Households.
Please note: ND Assistive does not provide assistance with paying for phone or internet service.
Individuals must complete the application for iCanConnect
The application can be completed online or downloaded from this page
Per request, ND Assistive can send out applications in the mail to interested individuals
For more detailed information about this program, please visit www.icanconnect.org
For questions please contact ND Assistive: 
Subscribe To Our Blog Mailing List!
"*" indicates required fields