In March, 2013, I wrote about an app called Any.do, which is a powerful task management system.  The company has recently made some great upgrades to this app, including the addition of a new integrated calendar app, Cal, both of which can help many people including those with memory and organizational difficulties.  Many of these upgrades are free; however, the company has also added Premium version with even more features.  Below I have outlined the old, new and premium features.
Task Creation with Predictive Features: Create tasks via typing or voice with predictive features from previously entered tasks, contacts, and calendar entries.  For example, when I type in a task, "Email Dennis", the app starts to go through my contact list and provides me with all of the people named Dennis. This smart app then attaches the email address to it, so when the reminder goes off, I can delay it or just hit the button "Do it Now".  This triggers the email app to open with a new message with his address already added in the "to" box.  This also works for texts and phone calls.
Cross Off Tasks: Each task can be crossed off with a swipe.
New Task Organization: Organize tasks into as many categories as you want: work, home, important projects,  college classes, grocery lists, etc.. This can be seen in the top picture.
New Create Subtasks: Create subtasks for each task, which can also be crossed off, one by one. As you can see the task above has two subtasks.
New Attach Files to Tasks:  Pictures, movies, audio files and documents can now be attached to each task.   This is awesome for so many reasons! Imagine taking a picture of the notes on the board or attaching the teacher's notes to a task item, so they are ready and waiting when the reminder goes off!  Or you could attach a movie of how to do a certain task, so it is right there when the alarm buzzes. Brilliant! Can you tell this is my favorite!

Note the file size is limited to 1.5mb in the Free version and unlimited in the Premium version.

New Premium Location Based Reminders : Add location based reminders to your tasks, so when you enter "work", for example, an alert will be triggered to play the tasks at that location.
New Premium Share and Delagate: Share tasks with others and delagate which individuals should do them.
New Premium Reocurring Task Customization: Add more customized features to reoccuring tasks such as, "Recoccur every 4 months or every 2 days".
New Premium Themes: Choose your look with the various colored themes and designs.  The free version only has one colored theme.
New Premium Any.Do Moment Limitations: The Any.Do Moment is now limited to 5 moments per month on the free version. This feature can be scheduled to come up every morning or at your chosen time, and helps you plan your day. It goes through your tasks one by one, and allows you to choose when you want to do those tasks-today, tomorrow or someday.
New Web Based Platform: Any.do syncs amongst all its platforms, and now can be accessed on the web in any computer web browser. It also has platforms for iOS, Android, and a Google Chrome extension.  Whether you are on your computer, tablet or phone-you WILL get your reminders!
New Calendar App: Any.do works with new their Calendar app Any.do Cal, which among many other things, integrates the items in your Google calendar with the items in your to-do list.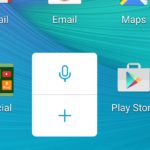 Wigets: There are widgets for both Cal and Any.do on Android systems for viewing at a glance and quick access.
Any.do provides a comparison chart of premium versus free features here. I still only use the free version and find it to fit my needs.  They are currently having a sale on their premium upgrade for approx. $27 for the first year, which may be worth it to see if one can benefit from those features. The video below, will show you how it works and you can learn more about it on their website.