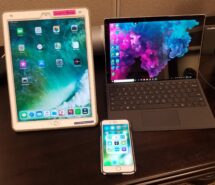 Last month I covered the basics of smart home technology. In this blog I'm going to cover items to consider when taking the steps to turn your home into a smart home.
There are many things to consider before investing in smart home systems.
Current Set Up
First, one needs to look at if their current set up at home. Before starting to set up a smart home network, these items should be considered:
– What is the make/model and age of the mobile device, tablet, or computer where the application will be loaded?
– What kind of signal and bandwidth does your internet have and does it include Wi-Fi?
– What type and age is your modem/router?
A majority of the smart devices on the market rely on wireless radio signal (Wi-Fi or Bluetooth). This signal is essential for all devices to connect along with the device used to control them through an application (typically smart mobile devices). Ensuring there is a good wireless router in the home that can reach all corners of the home will be very important. Smaller homes that use a standard router should not have an issue. However, when it comes to having a larger multi-level home or living in an older building with thick, concrete or brick walls; one may need to consider purchasing a better router, a Wi-Fi mesh system, or network extenders to extend the range of the wireless network in the home.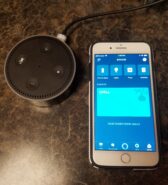 Identify the Need
When starting your smart home automation, I would recommend making a list of all the items/categories you want your smart home to do, choosing the area of most concern. Identifying the need will then lead to the question of what company (Amazon, Google, or a hub) will provide this automation. It is important to do research on the company you choose so future purchases will be compatible with your older purchases. There are many smart home devices that will work with multiple companies/control systems but there are others that will not crossover to multiple control systems.
I would recommend starting with 1 or 2 simple products to get familiar with how they work. Simple systems such as smart bulbs or smart plugs take little to no time or instructions for set up. There is no need to buy everything at once. Starting out slow and simple will allow one to get the right device for the job to be done and allow for high usage and success.
How Smart Devices Will Be Accessed
For people with disabilities, knowing how the individual will control the smart home devices will also be a key factor. For individuals with limited mobility external switches or voice command can be used to navigate their smart mobile device to control their smart home. For those individuals where both physical mobility and speech are limited, eye gaze can be used to control a laptop or speech-generating device.
Technology Support
Smart home devices typically don't require much maintenance. However, these products will occasionally loose network connectivity, require replacing batteries, or need to be charged. With this being said one should consider how tech savvy you are. Do you have the ability to troubleshoot or will you need to identify tech support you can get from family/friends?
There are many things to consider before starting down the road of purchasing and building a smart home system or even adding a few connected devices. ND Assistive AT Consultants are available to provide information on how to start, which smart device(s) to begin with, and which products that would be a good match.
Please give us a call 800-895-4728 to schedule an appointment for a demonstration at our Mandan or Fargo offices to see how these smart home devices can make a difference for those living with disabilities.