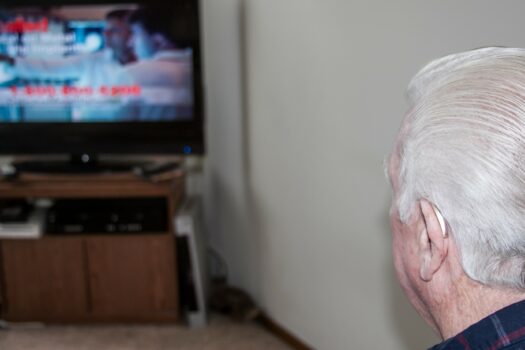 Are you in need of hearing aids, but are finding the cost a bit out of reach? Have you tried to get a loan for hearing aids and found the interest rate to be in the teens? If you live in North Dakota, we may have a solution for you and just in time for May is Better Speech and Hearing Month!!
ND Assistive has a 2% fixed interest rate,  guaranteed,  Assistive Technology Financial Loan (ATFL) program to help you get the assistive technology you need, which includes hearing aids.
WHAT DOES THE ATFL OFFER?
Guaranteed Financial Loans at a 2% fixed interest rate* to make it easier for people with disabilities to get the AT they need
Flexible loan repayment terms to make what may seem out of reach financially affordable
Individual consideration if there is a poor credit history
Loans up to a maximum of $50,000
WHO IS ELIGIBLE?
The end user of the financed equipment must be a North Dakota resident with a disability
The loan applicant can be the end user, a family member, or an approved representative of a person with a disability
The person applying for the loan on behalf of the end user may live anywhere in the United States
The loan applicant must demonstrate the ability to repay the loan
WHAT CAN BE PURCHASED?
All types of assistive technology such as

Speech output communication devices
Hearing aids and assistive listening devices
Low vision devices such as electronic magnifiers
Computers/tablets with disability-related software and/or hardware
Manual or motorized wheelchairs and scooters
Adapted vehicles
Home modifications such as walk-in showers and ramps (must own the home)
Environmental control systems such as Smart Home Devices

AT Assessments
Training to use the purchased AT
Used AT devices, as long as they are in good working order
Co-Payments for assistive technology and durable medical equipment
HOW DO I APPLY FOR A LOAN?
*This interest rate is based on availability and is subject to change.