Recently we had family members stop in our office to donate back assistive technology devices that their now deceased mother had received from one of our programs.  The family shared how the goal was to keep their mom in her home until she passed.  They were able to accomplish their goal with the help of some assistive devices suggested by our team.  This family also shared how the TimeTree Calendar app for their smart devices was another substantial tool that helped them keep their mother in her home.
The children were the main caregivers who would take 1 week shifts to stay and care for their mother.  They all lived in different cities and states and needed a way to coordinate who would be providing the care each week.
Their story led me to look into learning more about this calendar app.
TimeTree Calendar App Features: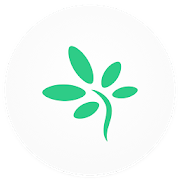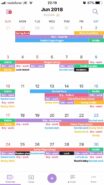 TimeTree keeps a family and a group organized.  Each individual's schedule is on one calendar.  It supports creating multiple calendars and keeping other individual calendars separate.
Free application that is available for iOS, Android and web use.
Simple application that does not have a lot of extensive amount of features or extras to worry about.
This app is its own calendar and does allow to sync from other calendars (Google, Outlook, Apple etc.) in two ways: 1. Import your events to copy them into other calendars; or 2. Subscribe to other calendars in TimeTree.
Full month view to see upcoming events quickly.  You can also switch the display to weekly or in a summary view.
Manage events with color codes.  There are over 20 color options for event labels.
Notes can be added into a specific event.
Can post photos of letters, documents, medication lists, etc. in an event.
Advanced functions of events include having notifications provided or repeat the event, or provides reminders that can be delivered to everyone in the group.
Can do searches on events, attendees, etc.
Share the whole calendar or a single event with others.
Has the ability to create a group or a single chat.
Allows for a note section to journal, make reference, or keep items where everyone can see it without putting it on a certain date/time.
After a short look into using the TimeTree app, I can see how this was a great app for this family to improve communications while keeping the family all informed about events and caregiving that was being provided during the day, week or month.  The TimeTree app is worth a consideration if you and your family and friends want to share mutual plans, schedules and stay organized.