I browse and read various blogs on a daily basis. Often times, I am skimming through posts to see if something in the content pops out at me. If it doesn't, I move on.  I go back to those same blogs days or months later to see what has been written and often times I come across posts with links to prior blogs that I missed or maybe looked at before, but at the time the content didn't apply to me.  Today is IPAT's 200th blog posting!! Therefore, I am going to reference previously written IPAT blogs that contain valuable information about assistive technology (AT).
Has using a standard mouse become difficult?
Do you need a new way to access a keyboard?
Has writing become difficult?
Need a device to help a friend or relative remember to take their medication?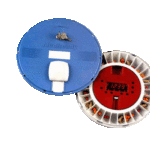 Are you having difficulty with doors?
Do you need larger text, icons, and pictures on your computer screen?
Are everyday conversations becoming difficult to hear?
Is low vision preventing you from performing everyday tasks?
Has your voice become soft and difficult for others to hear?
Is it getting harder to hear the TV?
If you answered yes to any of these questions and would like more information about available AT solutions please call IPAT at 800.895.4728 or stop into one of our demonstration centers!