Straight from their website…
North Dakota Vision Services/School for the Blind (NDVS/SB) provides statewide leadership, center based programming, and regionalized outreach services ensuring that the specialized needs of persons of all ages who are blind or visually impaired are met.
NDVS/SB is an amazing resource to go to with all questions a person may have regarding services for individuals with low vision and blindness. Their services range the lifespan, offering anything from a library full of books for adults and children with low vision and blindness to week long camps individuals can attend to learn daily life skills, network with others, learn about Assistive Technology (AT), have fun, and more!
For example, during Teen week these youngsters got to enjoy playing Goalball.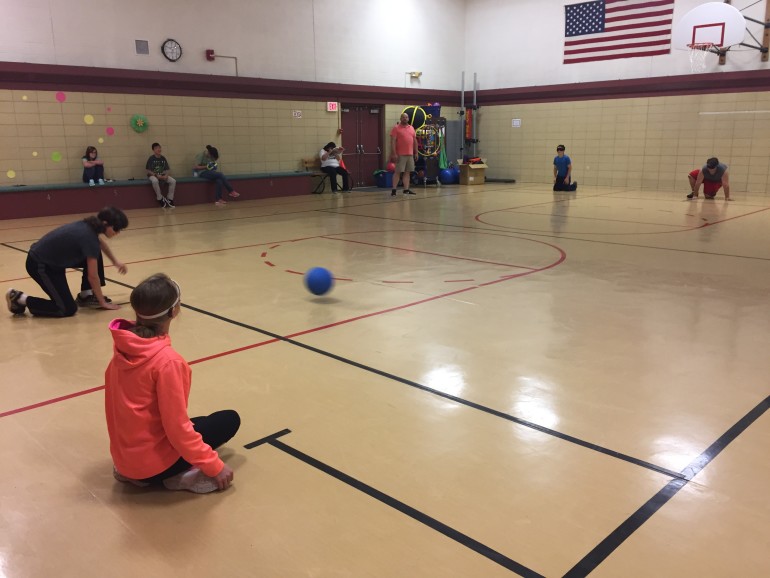 Experts in Assistive Technology for Low Vision and Blindess
NDVS/SB staff members are knowledgeable in AT, and some spend a vast majority of their time educating, evaluating, and training individuals on AT devices and services. Although Assistive staff work with AT for low vision and blindness, we always encourage the people we serve to work with the AT experts at NDVS/SB because their knowledge and services are sometimes beyond what we can offer here. In short – the more support an individual can have, the better!
If you want to learn more about what NDVS/SB can do for you or a loved one contact them by following this link: https://www.ndvisionservices.com/contact/