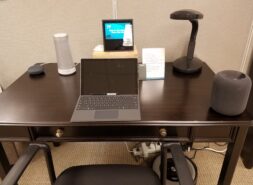 Back in June, ND Assistive announced receiving a $75,000 grant from the Christopher and Dana Reeve Foundation. This grant allowed ND Assistive to expand our two existing Home First Centers (simulated homes filled with assistive technology in every room) into state-of-the-art Smart Homes.
So what are Smart Homes?
Most individuals have heard this commonly used buzz word "smart home" but may not know what it means or maybe don't know if it will work for them. Smart Home technology allows users to program and automate their living space or entire home using Wi-Fi to become a "smart home" with smart home systems and devices.
Smart devices are objects that have the technology and connectivity already built-in. These items usually include their own dedicated application to be controlled via smart mobile devices such as a smartphone, computer or tablet. Examples of smart devices include items such as household appliances, personal wearables, window blinds, door locks, etc.
If individuals want to control several smart devices around the home from one single point, they can incorporate a control system/central hub to allow for controlling all of them from just one app. When devices are used and combined from different manufacturers, it is ideal to have them all working together and controlled all within one app. The current two leading control systems/hubs are Google Home and Amazon Alexa. Others can include Apple, Microsoft, Samsung SmartThings to name a few.
Now let's add voice control to these smart home hubs to add another level of seamless central control to your smart home system. Smart speakers, such as the Amazon Echo, Google Home, Apple HomePod, and Microsoft Cortana, have microphones built in to listen to your voice. They are activated when a user uses their "wake word" such as "Alexa" or "Ok Google" and then listens for the command. These smart speakers become a verbal command center for your smart devices.
This Smart Home Technology is definitely used for everyday conveniences. However, for those individuals living with disabilities, this technology can be a great option to make the home more accessible and safe. It is ND Assistive's goal to bring awareness of and access to assistive technology to control individuals environment with the use of these smart home devices.
Here are some of the Smart Home items that are available to see in our Home First Centers:
• Door Locks
• Motion detectors
• Security cameras
• Ceiling fan
• Blinds on window
• Kitchen faucet
• Lights
• Thermostats
• Doorbells
• Robotic vacuum cleaner
ND Assistive is now offering tours on-site at both locations as well as providing virtual tours via video conferencing to teach people about all of the types of Smart Home devices that can be controlled, as well as, how they work.
There are many things to consider before starting down the road of purchasing and building a smart home system or even adding a few connected devices. ND Assistive AT Consultants are available to provide information on how to start, which smart device(s) to begin with, and which products that would be a good match.
Please give us a call 800-895-4728 to schedule an appointment for a demonstration at our Mandan or Fargo offices to see how these smart home devices can make a difference for those living with disabilities.