IPAT's 2016 Giving Hearts Day and  Pedaling for Possibilities fundraising efforts were a success! Over $38,000 was raised so that people with disabilities and those experiencing the effects of aging in North Dakota and the Red River Valley can purchase assistive technology for independence at work, home, or school.
THANK YOU to everyone who donated, our sponsors, and bike teams and volunteers who participated in the Pedaling for Possibilities event.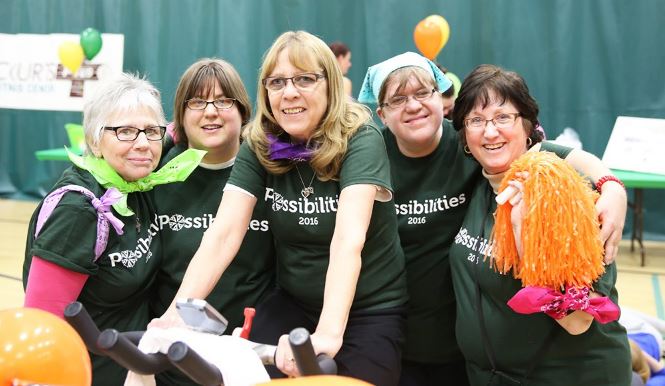 THANK YOU!
5foot20 Design Lounge, Affinity Plus Federal Credit Union, Alerus Financial, American Crystal Sugar, Ameriprise Financial, Bank of the West, Bell State Bank, Breath is Limited, Casey's General Store, CherryBerry, Courts Plus, Dakota Community Bank & Trust, The Eagle 106.9 (Dakota Broadcasting, LLC), FireFly DJs & Sound, FM Realtors Association, Gate City Bank, Image Printing, KLJ, Metro Area Mayor's Committee, Sammons Financial (Midland National Life Insurance Company), Northern Plains Electric Cooperative, Park Company Realtors, Preference Personnel, Fargo Billiards, Scheels, S&S Promotional, Sanford Health, WDAY, West Acres
PEDALING FOR POSSIBILITIES EVENT RESULTS!
Most donations raised by a team Jeff Botnen's Park Company Realtors
Most donations raised by an individual Carrie Speer Olson of Dawn Lahlum's Park Company Realtors
Most miles ridden by a team Spin Doctors
Most miles ridden by an individual Kyle Pederson of the Pill Pedalers (NDSU National Pharmacy Association Club)
Team Spirit award Pediatric Therapy Partners
Learn more about Pedaling for Possibilities by following this LINK.