IPAT's Home First Showroom is a 'real home' environment where people can explore and try out different types of assistive technology (AT) for independence and safety. Since the opening of the Home First Showroom, IPAT has hosted hands-on tours for many different entities including support groups, teachers, nurses, therapists, college students, and more.
In October IPAT had a very special group in the Home First Showroom! 30 preschoolers ages 2 to 5 years old from the NDSU Center for Child Development visited the Home First Showroom to learn about IPAT and AT. Their curriculum included the Caring and Sharing project in which the students learned about how people can be different from one another. Visiting IPAT was the perfect way to learn about the many types of assistive technology and equipment people with disabilities may use in their everyday lives.
During their visit to IPAT, the group of preschoolers learned about different types of Augmentative and Alternative Communication (AAC) devices, adaptive switch activated toys, adaptive phone equipment, and even got to take a 'ride' on a power chair recliner.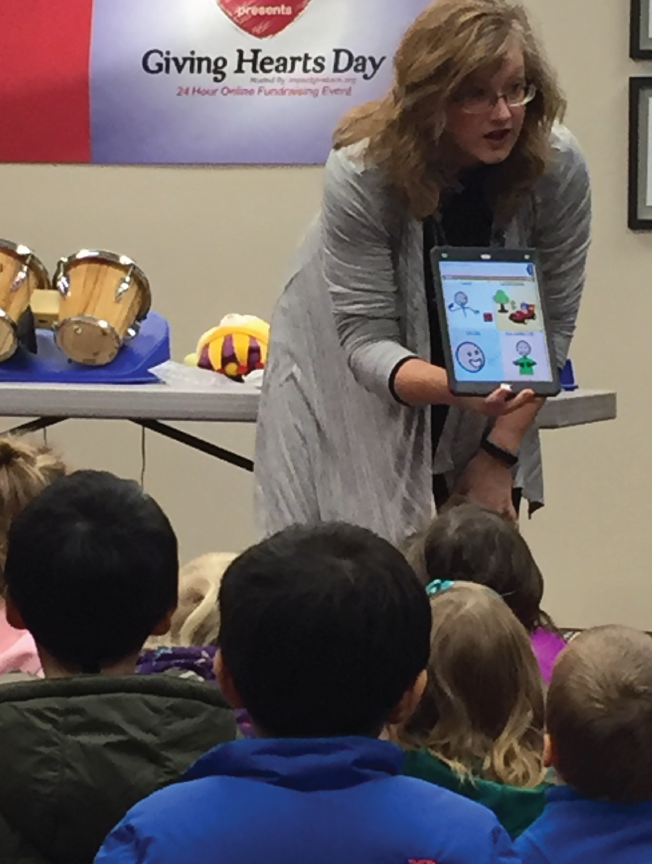 Senior AT Consultant Jeannie Krull demonstrates a AAC app on an iPad while the group of preschoolers look on.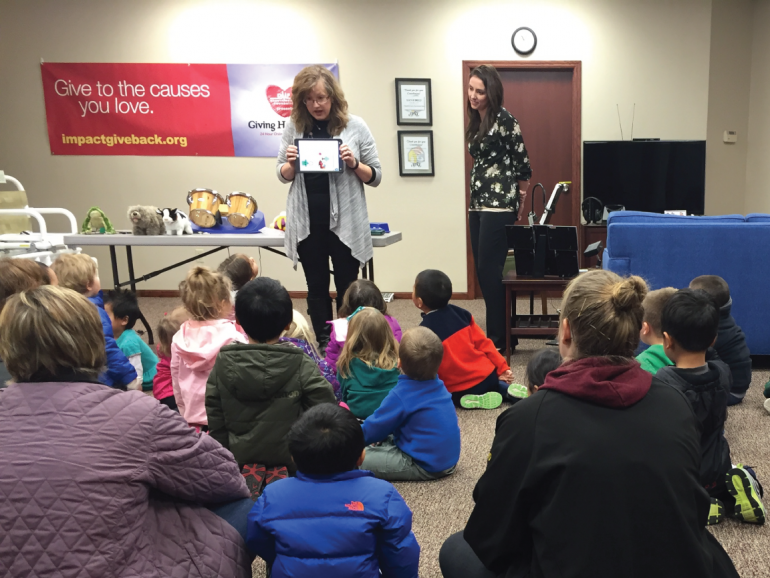 Senior AT Consultant Jeannie Krull and AT Consultant Trish Floyd demonstrate AAC devices, adaptive switch activated toys, and adaptive telephones.