Have you heard about IPAT's Home First Showroom but haven't been able to visit, yet?  Now you can explore the featured assistive technology (AT) remotely – in the comfort of your own home!  We have been working with Usman Khan and Samee Khan, from the Electrical and Computer Engineering Department at North Dakota State University, to create an app of our Home First Showroom for the iPad.  The app includes videos and information about the AT devices on display in the Home First Showroom.
The app includes pictures of the rooms and various areas of the Home First Showroom as seen in the image below: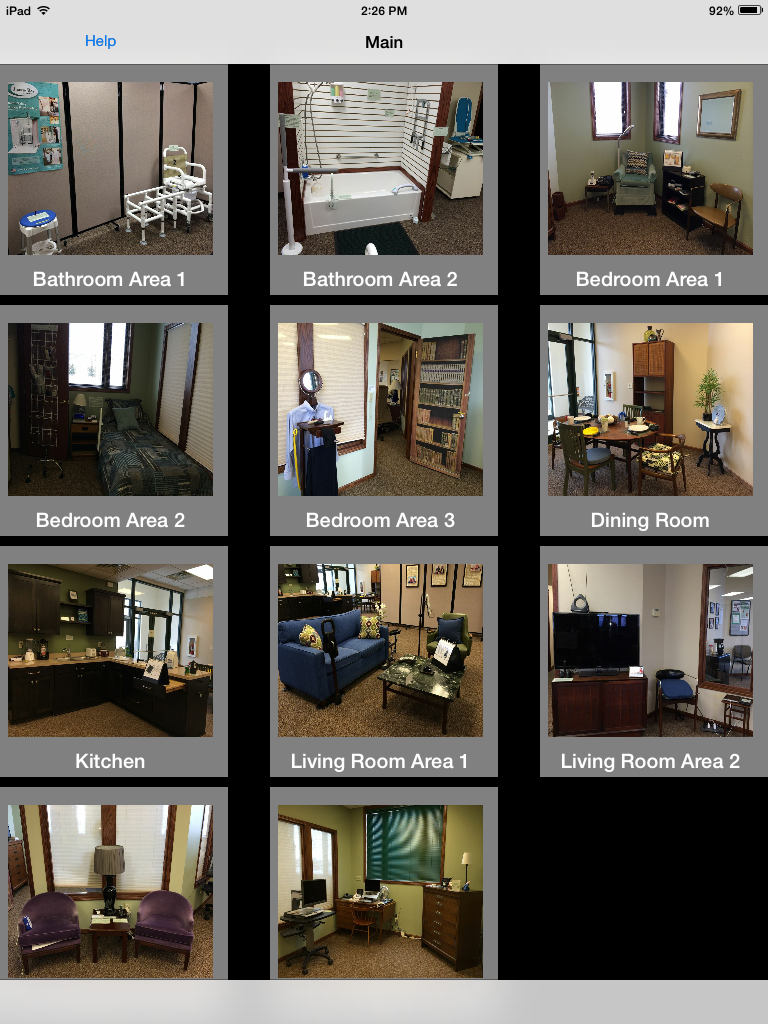 You can tap on any room that you wish to explore.  Once you have selected a room you will see the Home First Icon

 placed near pieces of AT.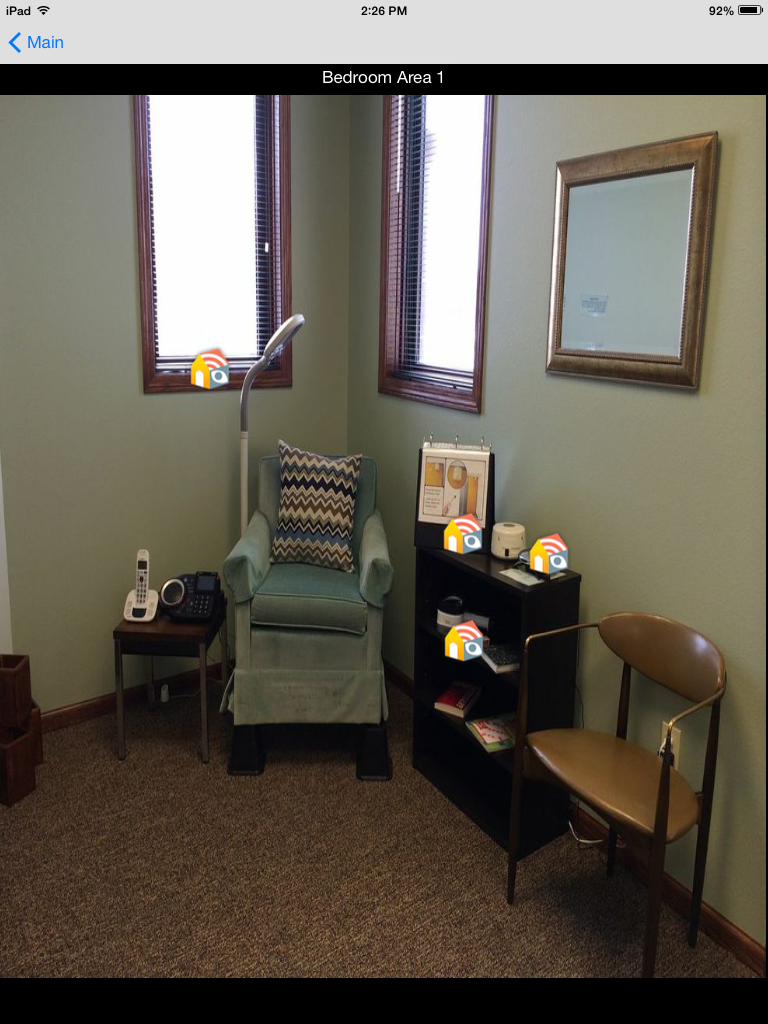 Tap the Home First Icon to watch a video that provides further information about that piece of AT.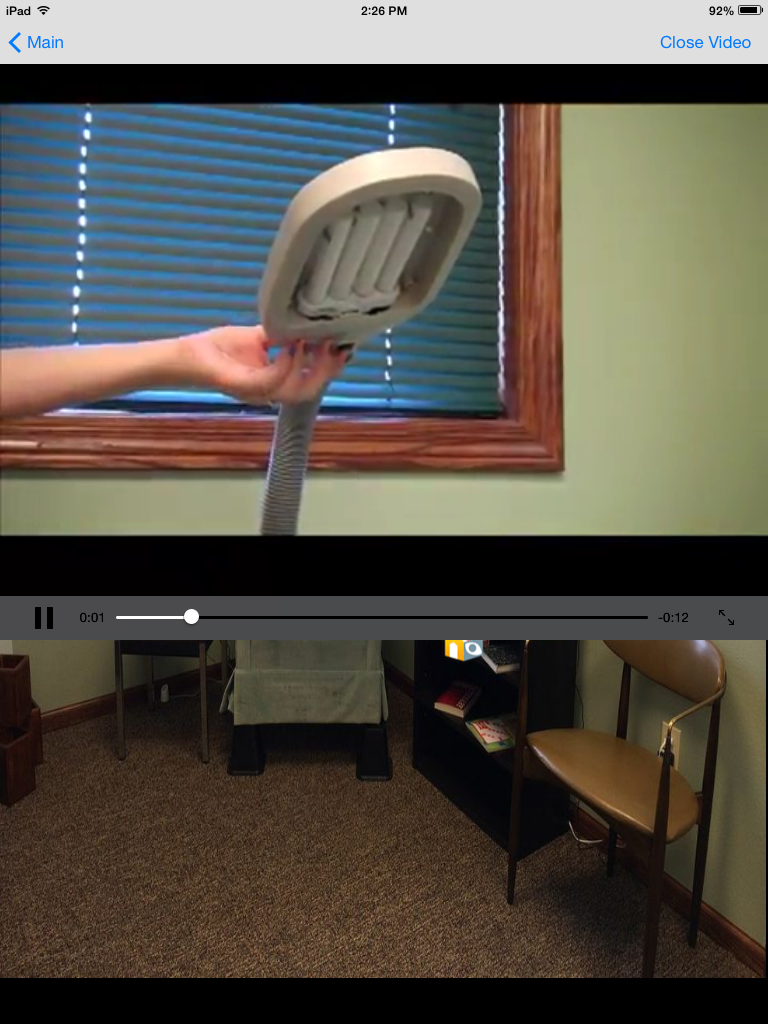 To find out where you can purchase the AT on display, or to get an approximate price, check out our equipment listing.  If you want to download the Home First Showroom App click here, or click the icon below!