Enabling Devices' Take N' Talk products aim on learning through interaction. Users take/place an item from/on the device and it plays a word or sentence that corresponds with the item that was selected. Light sensors on the device make this type of detection possible. (It may sound complicated, but is not. Check out the video posted below to see how it works.)
Recently Assistive added the 7 Message Take N' Talk Go! to our Equipment Loan Library. This model allows users to record seven 35-second messages. It comes with seven 3″x3″ icon frames that are designed to hold an image. Users can utilize anywhere from one to all of the seven messages. The device is relatively light-weight, portable, and made out of an easy to clean and durable plastic. It can lay flat on any surface, or be mounted to a wall.
https://youtu.be/AysZvrcJRUY
What I like most about this product is its potential. It can be used to learn basic cause and effect, as a communication device, a way to schedule and stay on task throughout the day, as a reminder, and more. For example, an individual with memory loss could place this device on a table next to their front-door. On each of the seven message spots they might store items they need to bring with them though out the day such as their car keys, billfold, mittens, etc. When the individual takes an item a message would play; they take their keys it plays, "Lock the door", or if they take their billfold it plays, "Check for your ID".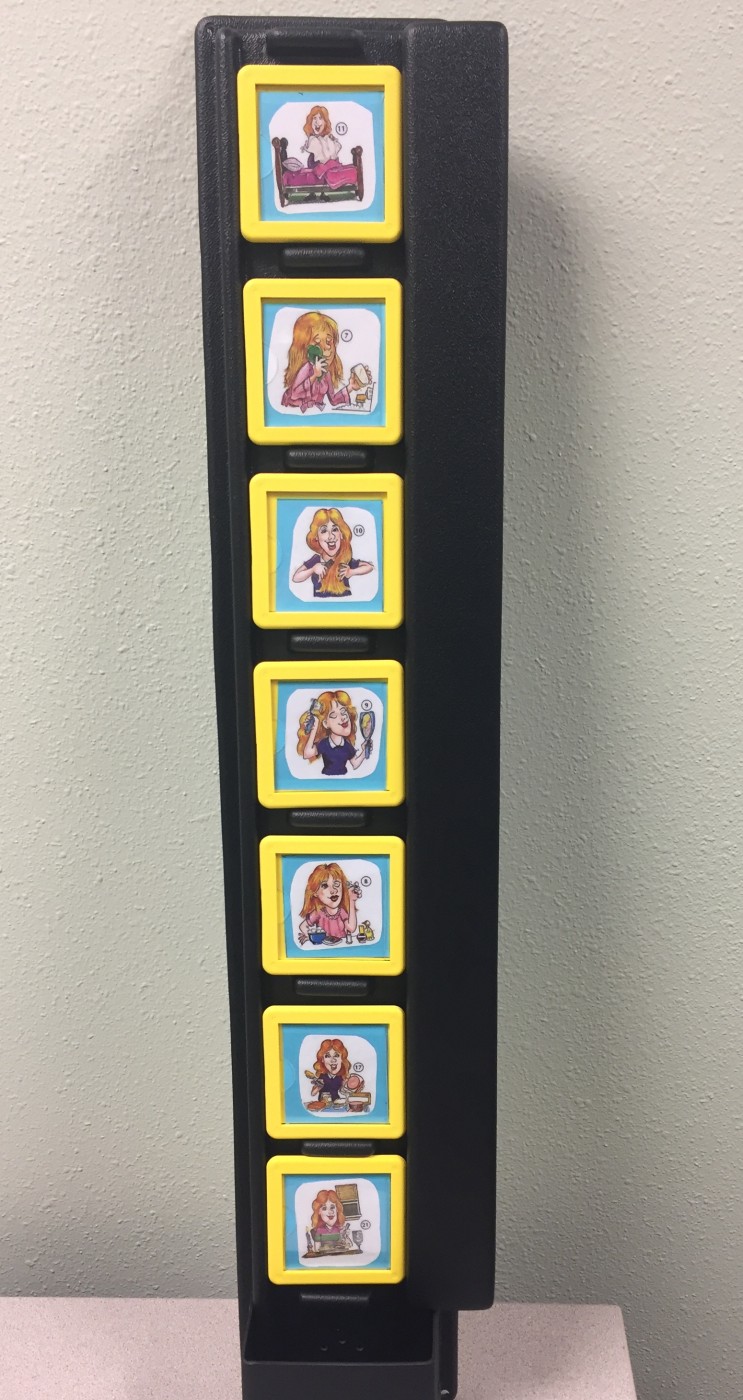 Users aren't limited to using the icon frames included with the device. They can use anything they want as the take/place item so long as it can block the light sensors well enough to activate the device.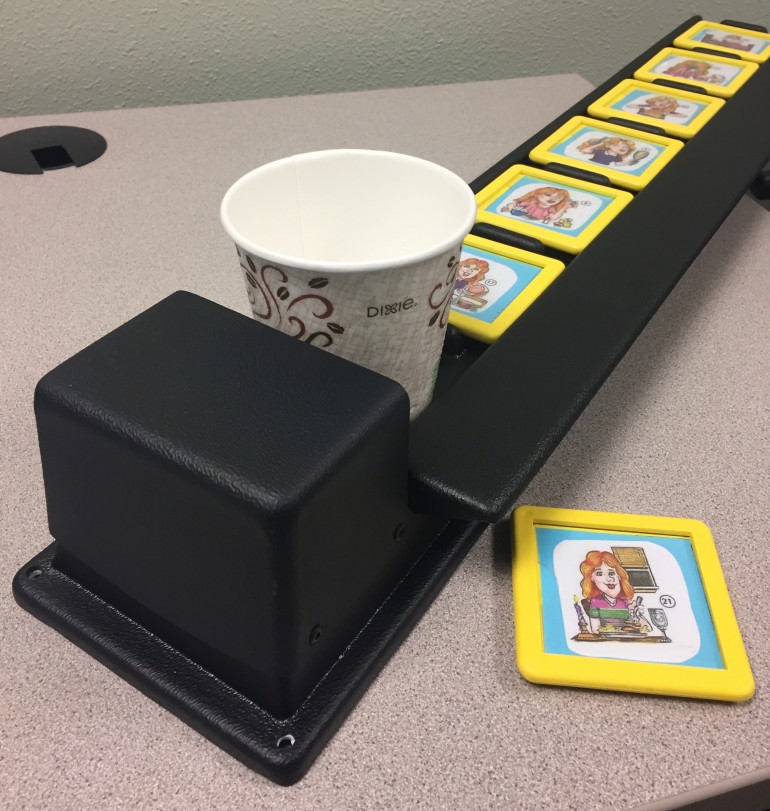 If you are a North Dakota or Minnesota resident interested in trying out this device for yourself or someone you know, feel free to contact us to set up a device rental or demonstration!