There were tears in our office today. Some of sadness, and some of joy. It happens quite often at North Dakota Assistive. Family members hear about us and about our consultants' abilities to find the right assistive technology to help their loved ones remain independent at home for as long as safely possible, and they reach out.
Sometimes those connections lead to a visit to our assistive technology showrooms in Fargo and Bismarck/Mandan. Other times a phone call or video chat can do the trick. Either way, once people discover the possibilities the right technology can bring, emotions run high.
About a year ago, Leann moved in with her mother who lives with the increasing effects of dementia. It's a common situation for caregivers. In AARP's Caregiving in the U.S. 2020 report, 40 percent of family caregivers say they live with the person they are caring for. And it's not easy. It takes time, energy, money, knowledge, and the right tools to make it work. That's what led Leann to visit us.
We started with a tour of our HomeFirst center. Not knowing where to start, she thought just getting a glimpse at what might be available would be nice. The devices in the bedroom opened her eyes! Then we moved to the bath, kitchen, and rest of the home. By the time we were done she had identified a dozen items she could use immediately. They ranged from alert systems, grab bars/rails, and hearing amplifiers. One of the items she was most excited about was this $20 reacher/grabber that can pick up small items off the floor! (sometimes the simplest things make the biggest difference)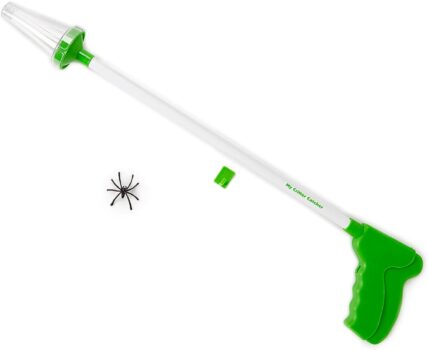 Now, how to pay for them? That's where the tears of joy started to flow. The state of North Dakota provides up to $300 worth of safety equipment for residents who are 60-and-older. We discovered that the program could cover about five of the devices for Leann's mom. It took about five minutes to fill out the application YOU CAN FIND THE APPLICATION HERE. And it shouldn't take more than a week or two for her to receive the items. North Dakota residents who qualify can receive $300 worth of assistive technology each year! It's an amazing program unique to our state.
(CLICK HERE TO SEE OUR CONVERSATION ABOUT SENIOR SAFETY ON KXMB TV's STUDIO 701 SHOW)
We call the program Senior Safety. And the idea is to help North Dakotans who may be forced to leave their home before they are ready. Sometimes, the right device or two can help someone remain home for years!
It's a pleasure to administer this program. And, with our expertise in assistive technology, we thrive in those moments when we get to help connect someone with the right devices.
Leann's story is just one of many. If you know someone who can use a little help at home, work, school or play – contact us at info@ndassistive.org or call (800) 895-4728.